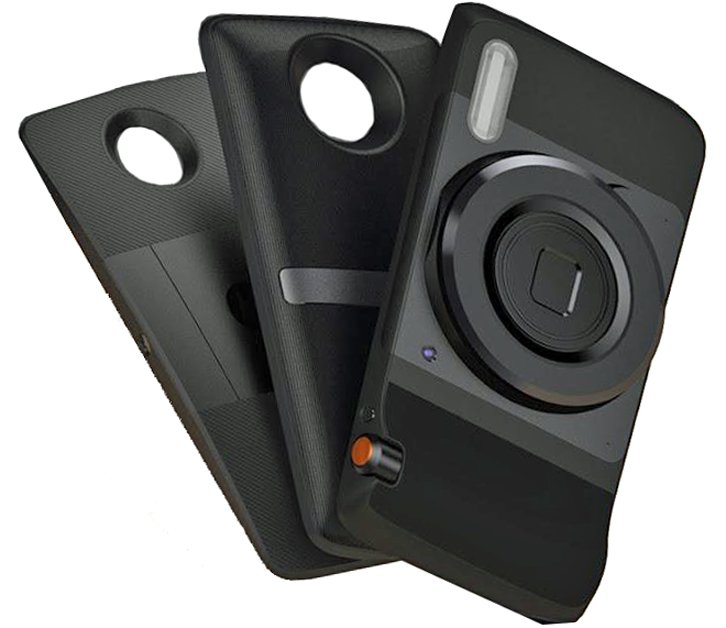 Lenovo is expected to unveil the new Moto Z and lower end Moto Z Style at Tech World on June 9th. The higher end model is said to include a quad HD 5.5-inch display and Snapdragon 820 chip with 3/4GB of RAM. While the Style variant is said to sport a full HD 5.5-inch display and Snapdragon 625 chip.
The MotoMods in the above image from left to right (as revealed by @evleaks) are rumored to be the Pico Projector, JBL Speakers, Hasselblad camera attachment. The Hasselblad Camera attachment appears to cover the built in Moto Z camera replacing it with the optical zoom equipped lens feature.
Let us know what you think? Are you excited for the Moto Z, tell us what you think in the comment section below.