Google announced on Wednesday that it has sold its Motorola smartphone business to PC manufacturer Lenovo for $2.9 billion.
Google closed its $12.5 billion acquisition of Motorola in 2012. Taking into account Google's $2.4 billion sale of the Motorola Home division to Arris in December of that year, that's still a $7.2 billion difference.
The loss represents a rare black mark on Google's otherwise impressive history of high-profile acquisitions, which includes YouTube, AdSense and Android. Motorola currently makes the Moto X and Moto G smartphones as well as the Droid Ultra on Verizon Wireless.
The buy will likely strengthen Lenovo's position in the smartphone market and pick up its presence especially in North America and Latin America.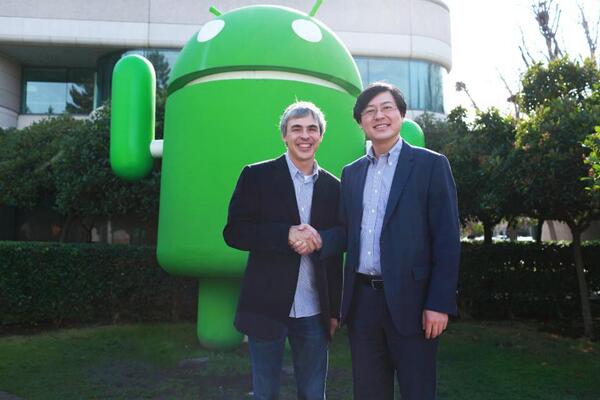 Google will retain majority ownership of Motorola's Mobility patent portfolio one of the key reasons for the initial acquisition but Lenovo will receive a license to this and gain about 2,000 patent assets. Lenovo will not be getting its advanced research unit, which recently launched an open hardware platform for building modular smartphones.
"Lenovo has the expertise and track record to scale Motorola Mobility into a major player within the Android ecosystem," Google CEO Larry Page said in a press release. "This move will enable Google to devote our energy to driving innovation across the Android ecosystem, for the benefit of smartphone users everywhere."
Page further detailed in an official Google blog post it acquired the division in 2012 to fuel the Android ecosystem by creating a stronger patent portfolio for Google.
"But the smartphone market is super competitive, and to thrive it helps to be all-in when it comes to making mobile devices," he added. "It's why we believe that Motorola will be better served by Lenovo which has a rapidly growing smartphone business and is the largest and fastest growing PC manufacturer in the world."
Page warned, however, that the move doesn't signal a larger shift away from hardware efforts.
"The dynamics and maturity of the wearable and home markets, for example, are very different from that of the mobile industry," he said. "We're excited by the opportunities to build amazing new products for users within these emerging ecosystems."