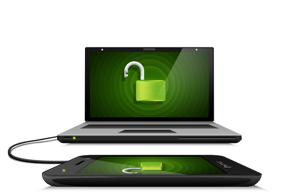 Well, it's about time. HTC has decided to unlock the bootloaders on every phone launched since September 2011. The announcement came quietly in the sidebar on HTC's Developer site, and in addition to the newer
phones
the company is also working to expand unlocking to older phones as well:
"All HTC

Android

devices launched after September 2011 are unlockable. The website will be updated accordingly to reflect this in the coming weeks. We continue to work on models launched prior to September 2011, please check back often for the status of older devices."
Unfortunately, the current listing on HTC's website doesn't include every

phone

, the HTC Vivid and Rezound aren't listed. There's no doubt the Taiwanese manufacturer is trying to get back into the good graces with Android hackers and fans of custom ROMs. This process may be a little confusing, but HTC deserves credit for getting it done and finding a way to make sure that carriers didn't block it.
Honestly, more manufacturers should follow suit because most people like when companies cater to its

customers

and not resort to hoodwink, or just flat-out ignoring them. Props to HTC for coming through on its promise.