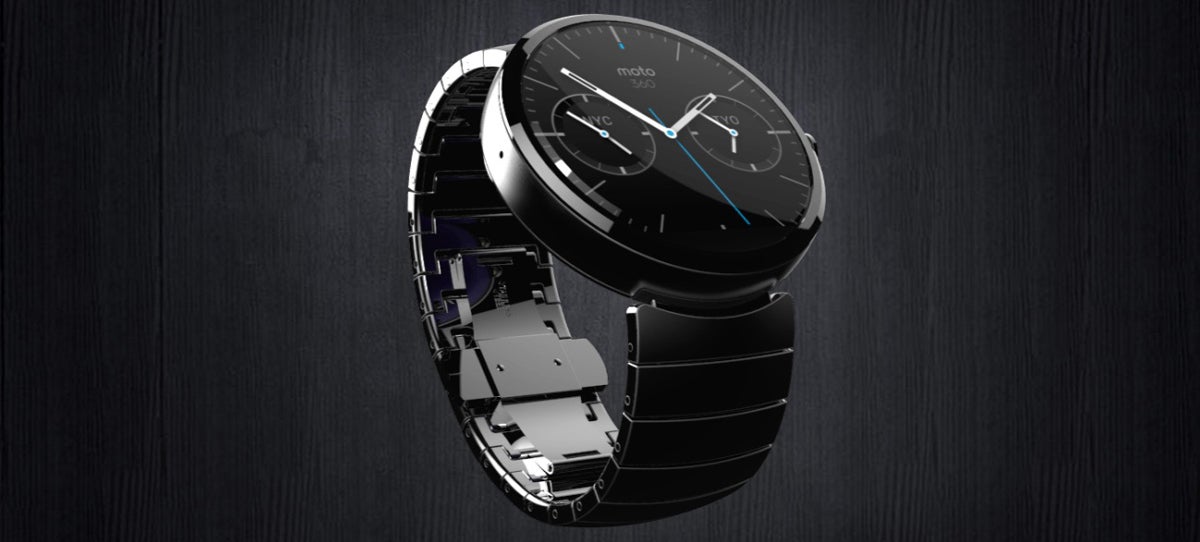 Motorola

has just announced

plans to bringing an Android Wear smartwatch this summer. From the looks of it the Moto 360 smartwatch will be a high end watch that rely a lot on traditional watch design. Motorola hasn't announced pricing or details regarding specs however has said the Moto 360 will feature "premium materials" and arrive globally in several styles this summer.
"Moto 360 keeps you on time and up to date without taking you out of the moment or distracting you, telling you what you need to know before you know you need it through subtle alerts and notifications. With just a twist of the wrist you can see who's emailing or calling, what time your next meeting is or a friend's latest social post… Moto 360 also responds to your voice. Just say "Ok Google" to ask questions like who won the Stanford vs. New Mexico game or what time your flight leaves, or to get stuff done like scheduling an appointment, sending a text, setting an alarm or taking a note".
The Moto 360 shows that Motorola will have what appears to be an option between a steel or a rubber-like material for the watch strap. The company posted a video (above) that gives a glimpse at the making of the watch.
Alongside the announcement of the new Android Wear SDK for wearables Google also announced a number of partners working on projects including Asus, HTC, LG, Motorola and Samsung. Chip makers Broadcom, Imagination, Intel, Mediatek and Qualcomm. Fashion brand Fossil Group.
Source: Motorola Blog