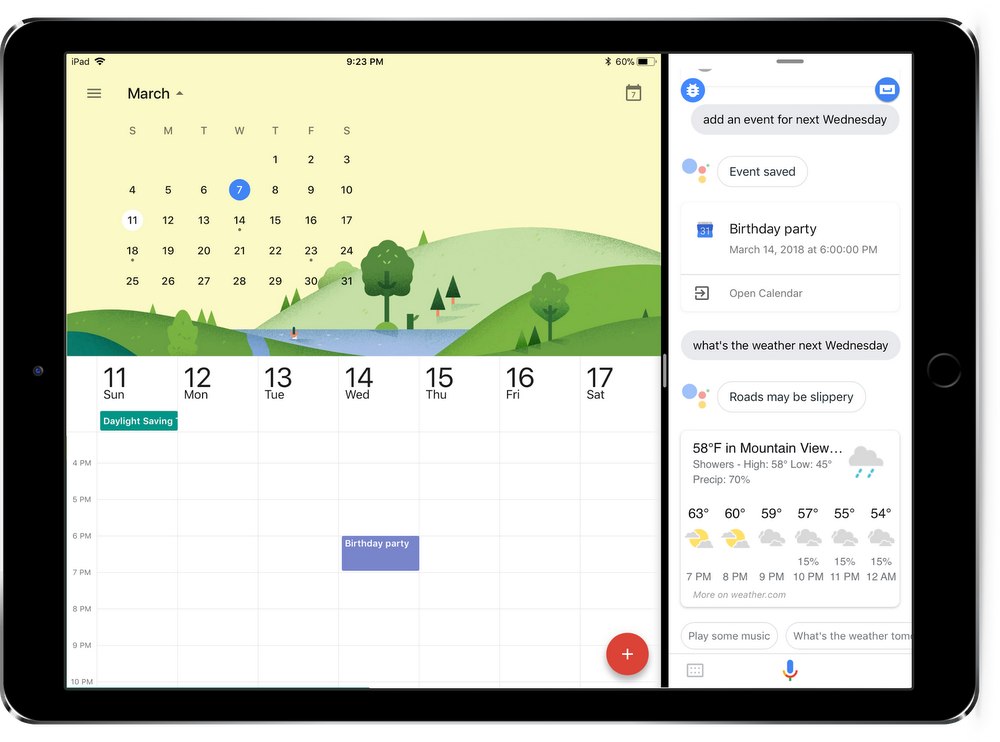 Google announced today the availability of Google Assistant for iPads.
Apple says with iOS 11 iPad owners can multitask pretty well with an Assistant panel open alongside other apps. outside of that, Google Assistant the same Assistant you know and love capable of controlling your smart home, checking weather, calendar events, and everything else.
Need a few examples of things you can do with Google Assistant on your iPad?
Set the mood by having the Assistant "dim the lights"
Cast to your TV by asking the Assistant to "watch the latest news on the living room TV"
Stay in touch by asking the Assistant to "video call mom" or "text Lauren"
Keep up with your chores by asking the Assistant to "remind me to take out the recycling at 8 PM"
Source: Google